"When I resign my will to Yours all that comes to me is of You. ~Author Unknown
The goats on this page are no longer in our breeding program but do deserve to be mentioned for their contribution.
High Hills ME Inclined 2 Praiz

"Zeke"
(ADGA registered, Blue-eyed, Polled Red and White Piebald - 22.5" H)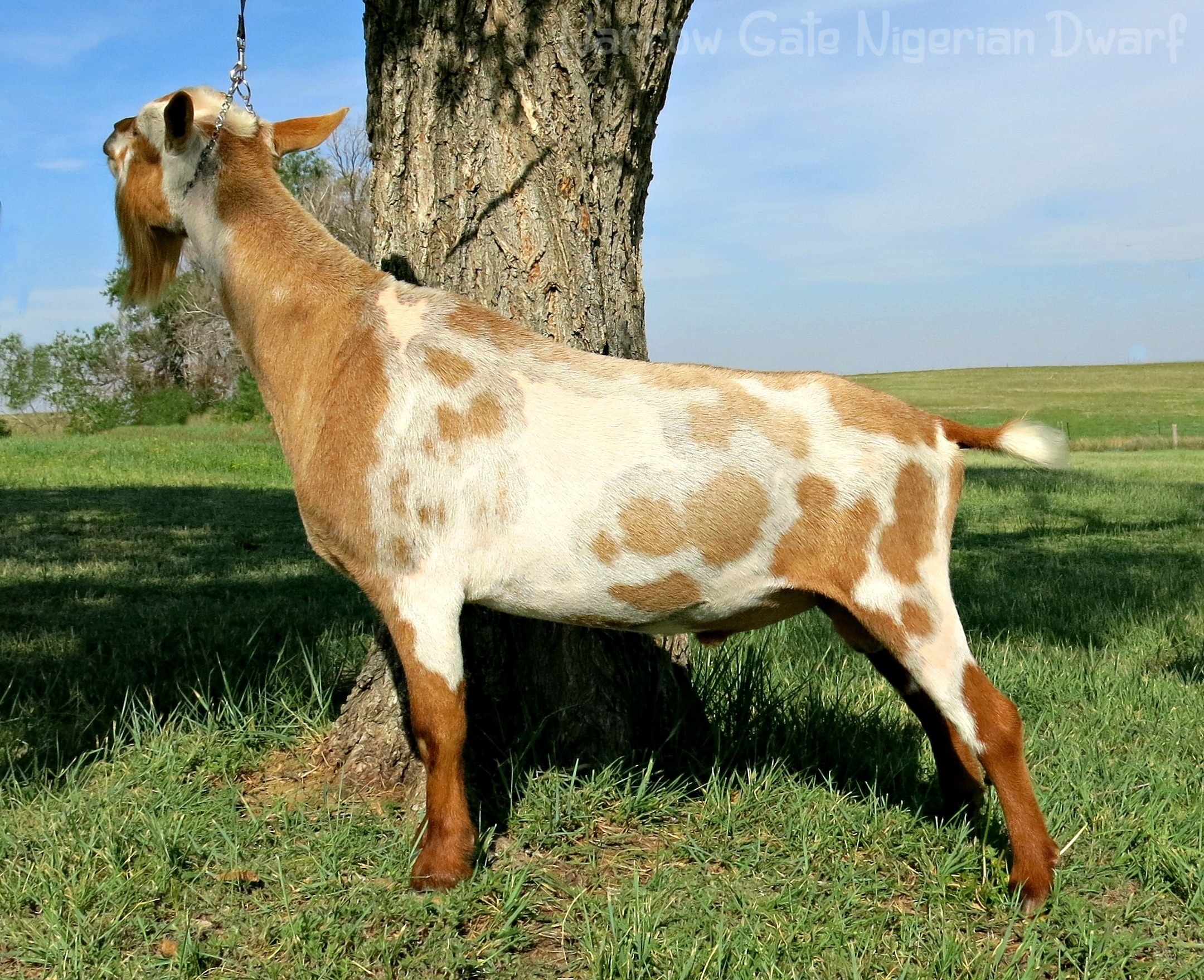 Zeke's Picture Pedigree, Video and CAE test results
2017 LA: VVV85
Dam/GrandDam Udders
Dam's (FF) Udder, Paternal GrandDam's Udder and Maternal GrandDam's Udder
Great GrandDam Udders
(Oh Mega) Paternal Great GrandDam, Maternal Great GrandDam
(Joy) Paternal Great GrandDam, and Maternal Great GrandDam

---
Short on Heaven Evr Lovd Me So *B

"MeSo"
(ADGA registered, DNA Typed, Blue-eyed, Gold and White Piebald - 21¼" H)
(6 months)
MeSo's Picture Pedigree, Extended Pedigree, and CAE test results
2019 LA: NIC
Dam/GrandDam Udders
Dam's Udder
Paternal GrandDam's Udder
Maternal GrandDam's Udder
Great GrandDam Udders
(U Got The Look) Paternal Great GrandDam
Maternal Great GrandDam

(Lucy Lu) Paternal Great GrandDam
Maternal Great GrandDam