"A good name is to be chosen rather than great riches, and favor is better than silver or gold." Proverbs 22:1
Welcome to Narrow Gate Nigerian Dwarf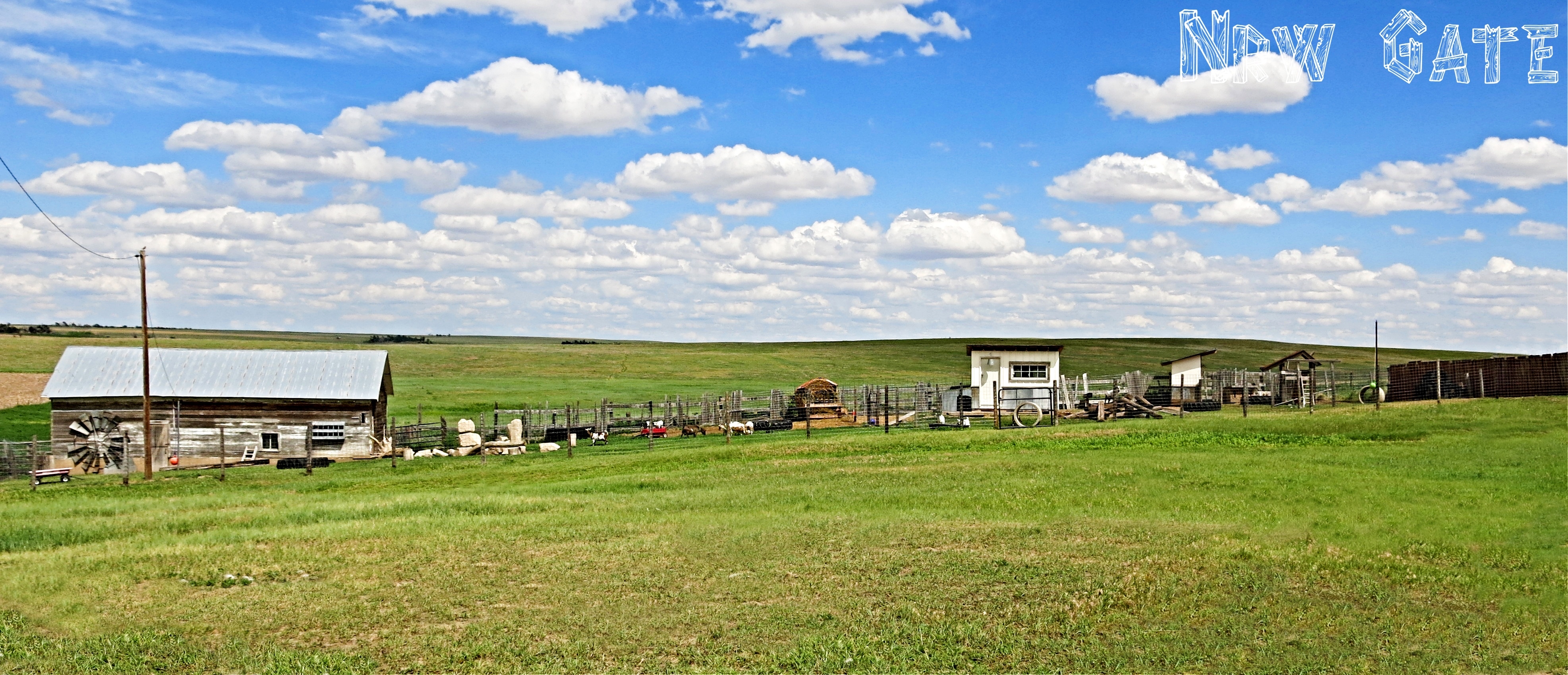 We are located on the plains of North East Colorado and are blessed to raise beautiful, healthy, (ADGA and AGS) registered Nigerian Dwarf dairy goats. Our focus is on quality rather than quantity and that objective directs our breeding and care. We test annually for CAE and are a disease...Scrapie, TB, Johnes, Brucellosis, CL, and CAE...free herd.
All of our goats have been DNA typed and are microchipped
. Our herdname Narrow Gate is registered with both ADGA and AGS and our tattoo is NRW. We are breeding for show and the milk stand, and are involved in yearly Linear Appraisals and DHIA Milk Testing. Our focus is on producing goats that represent the ADGA and NDGA Breed Standard for type and height.
You can find us on

,

,

, and

. We are involved in ADGA PLUS, and members in good standing with

,

,

and

and adhere to a Breeder Code of Ethics with our buyers and peers alike. We also stand by and support the National Diary Herd Improvement Code of Ethics with our girls on test. For those interested, here is our business card if you would like to print it out. Thank you for taking the time to visit our page, we hope you enjoyed reading a little bit about who we are and what we do here at Narrow Gate Nigerian Dwarf.
Finally. It's always interesting to hear where a herdname came from, how it was chosen, the meaning behind it. For us it was wanting to combine our lifestyle with our Faith. Gates are common in farming and ranching. On any given day you'll go through a number of them...they're a means to gain entrance into an area. Life holds another Gate, and whether a person farms or not each one of us comes to it. Our decision (in what to do there) decides our eternity. It's neat that God chose an ordinary object to teach about His Son (who is the Gate) and the only way in which we gain heaven. For that understanding and appreciation, here is the meaning behind the Faith-side of our herdname Narrow Gate.